Spinnaker
Search By Building: a feature provided by Shoreline Properties for those who want to get to the beach fast and know exactly where they want to stay! Simply click on the property of your choice below to access availability calendars, rates, and property information.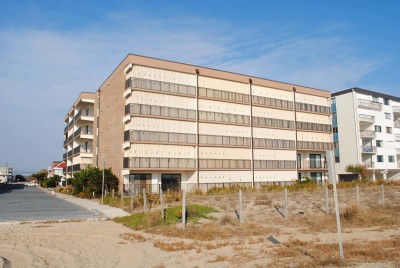 7201 Atlantic Avenue Ocean City MD 21842
Spinnaker is a simple, sturdy lowrise located right on the dunes. It's uptown location provides easy access to attractions such as the Carousel ice rink and Old Pro Mini Golf.
Spinnaker building has following features and amenities: outside shower, outside foot shower, 1 elevator.