Raffles
Search By Building: a feature provided by Shoreline Properties for those who want to get to the beach fast and know exactly where they want to stay! Simply click on the property of your choice below to access availability calendars, rates, and property information.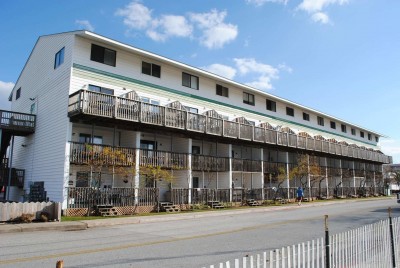 Raffles 343 is one of Ocean City's most popular vacation rentals. Light, pastel tones dominate the space with floral patterns and plants enhancing it. There is so much to do at this location with an outdoor pool, a playground, a park and a walking trail. This condo is perfect for families who love physical activity. This condo is the perfect place for you and your family to call home for a week. Come stay at Raffles and make wonderful memories that will last you and your family a lifetime! This property is non-smoking and does not allow pets. It does not rent to anyone under 25.
Amenities
RAFFLES 343 comes with following features and amenities: central air conditioning, free wifi internet, stack washer & dryer, 1 bathroom, iron & board, cable TV, balcony facing south, balcony furniture, refrigerator, dishwasher, microwave, coffee maker, toaster, disposal, 2 TVs, 1 parking space, ceiling fan, 1 stove.
This is non smoking unit. No pets allowed. Not handicap accessible.
Raffles Building
Your uptown, bayside unit with central air offers a view of the outdoor pool from the sunny balcony. There's one dedicated parking space with plenty of overflow parking nearby. After the beach, you'll spend lots of time enjoying Northside Park with its biking/walking paths, picnic area, crabbing and fishing pier, playground, open fields for kite flying and free Sunday concerts around the lagoon. Restaurants, shopping and the movies are conveniently close.
PLEASE NOTE: All our properties do not allow group rentals to guests under the age of 25. Therefore, online bookings for group rentals will NOT be honored.