Oasis North
Search By Building: a feature provided by Shoreline Properties for those who want to get to the beach fast and know exactly where they want to stay! Simply click on the property of your choice below to access availability calendars, rates, and property information.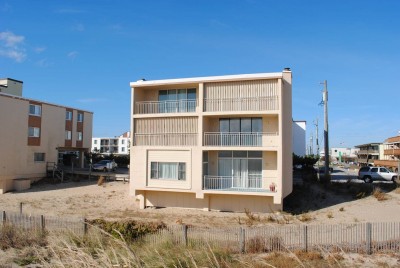 7009 Atlantic Avenue Ocean City MD 21842
The sight and sounds of the sea are right outside your ocean front midtown unit which is located just behind the dune line. There's a comfortable sunny deck, offstreet parking for two cars and an outside shower at this fully air conditioned unit. Its convenient central location has you close to the new midtown boardwalk, lots of restaurants and mini golf.
Oasis North building has outside shower among other amenities.