Even Keel
Search By Building: a feature provided by Shoreline Properties for those who want to get to the beach fast and know exactly where they want to stay! Simply click on the property of your choice below to access availability calendars, rates, and property information.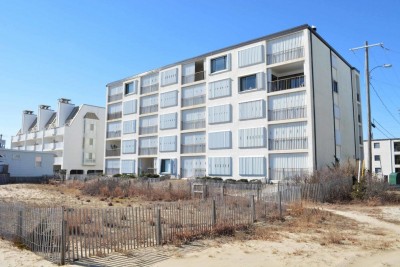 5 76th street Ocean City MD 21842
Ocean front and midtown and perfect for experiencing all that the town has to offer. This five story masonry, building with central air features an east facing balcony just behind the dunes, an elevator and outside shower. Space for two cars. Not far from the new Midtown Bayside Boardwalk, restaurants, shops and mini golf.
Even Keel building has 1 elevator among other amenities.