Dune House
Search By Building: a feature provided by Shoreline Properties for those who want to get to the beach fast and know exactly where they want to stay! Simply click on the property of your choice below to access availability calendars, rates, and property information.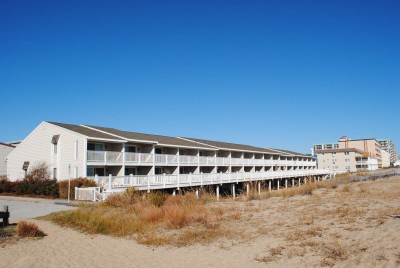 12801 Wight Street Ocean City MD 21842
Dune House is a row of beautiful townhouses with decks facing the ocean. It sits by a gorgeous span of dunes. Being on 128th Street, you'll have easy access to Old Pro Mini Golf, Sun n Surf Theater, and many more attractions.
Dune House building has outside shower among other amenities.