Astoria
Search By Building: a feature provided by Shoreline Properties for those who want to get to the beach fast and know exactly where they want to stay! Simply click on the property of your choice below to access availability calendars, rates, and property information.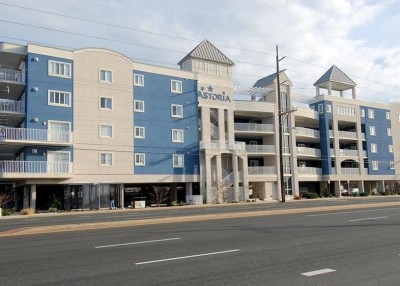 4500 Coastal Hwy Ocean City MD 21842
Located across the street from 45th Street Village, this gorgeous ocean block midtown masonry building with an elevator features a rooftop outdoor pool and central air conditioning. A private balcony for the bayside or partial ocean view, plus an outside shower add to the fun before heading off to Jolly Roger Amusement Park, the boardwalk or the Convention Center with the recently opened Performing Arts Center. Two guaranteed parking spaces are provided.
Astoria building has following features and amenities: outside shower, outdoor pool, gym/fitness center.