Why You Should Spend the Winter Holidays in Ocean City, MD!
Everyone knows Ocean City, Maryland is the place to be in the summer. We've got so many great attractions, from the famous boardwalk to amusement and water parks to some of the country's best beaches! But just because these activities are meant for summer doesn't mean that's when the fun ends! On the contrary, Ocean City is a wonderful place to spend the winter holidays (especially without the summer crowd)! There's a reason Ocean City is regarded as a favorite resort town for Americans and foreign visitors alike. There are always amazing events going on! And the 2018 holiday season is jam-packed with so many events, you'll want to stay for a month!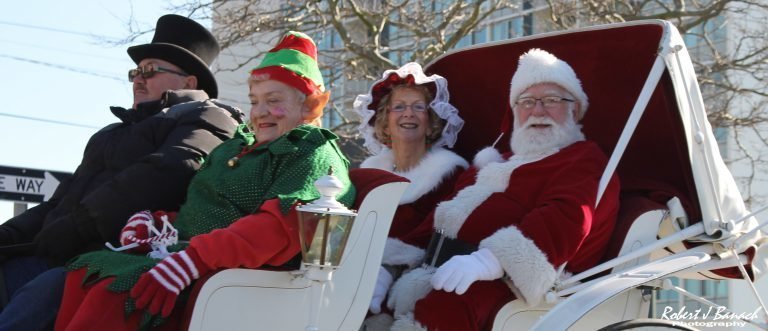 Santa Claus is Coming to Town
Attend the OC Christmas Parade on December 1st and welcome the holiday season in with a bang! You and your family will marvel at all the beautiful floats. Make sure you stick around until the end, when Santa Claus himself makes his way down Coastal Highway!
Want to make one final good impression on Ol' St. Nick before he makes his annual nightly trip around the globe? Take the kids to Northside Park on December 5th to have pizza with Santa! It's a fun way to spread holiday cheer and grab a tasty dinner meal!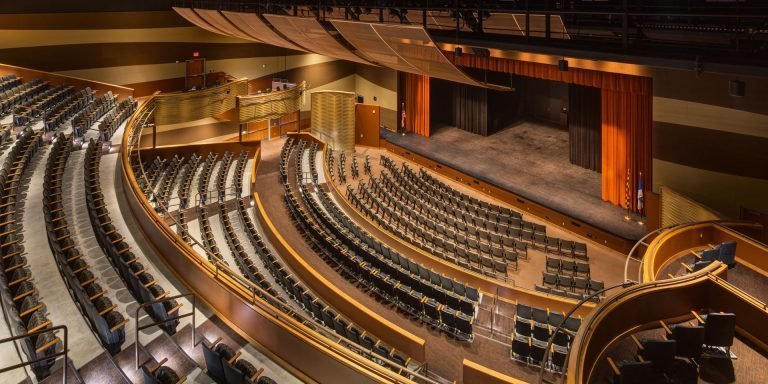 The Show Must Go On
There are going to be many fantastic shows right here in Ocean City all during the month of December! OC Performing Arts Center is proud to host incredible shows like the Frank Sinatra tribute, the Mid-Atlantic Symphony's "Holiday Joy, Angelic Sisters," Brian's Christmas Songbook, The Sussex Dance Academy's rendition of "The Nutcracker," and Presley, Perkins, Lewis, & Cash. Each show is sure to bring beauty to your holiday season!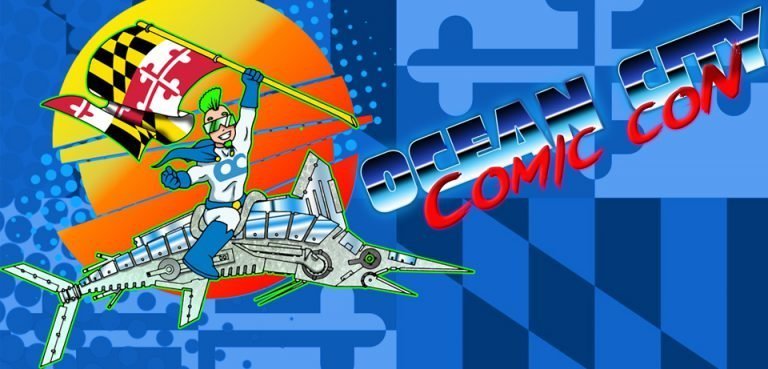 Imagine That
Ocean City also holds its very own Comic Con! Head to the convention center and take part in all things geek, from art to anime to cosplay. Attend panels on writing, superheroes, cosplay, and more. There are also so many artists, vendors, and special guests to patronize. Ocean City's annual Comic Con is the perfect place to embrace the creativity in you!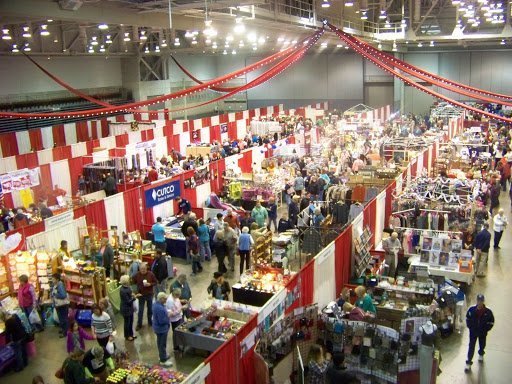 Shop Till You Drop
If you've got a lot of holiday shopping to do, look no further than the Holiday Shoppers Fair! Held at the Convention Center from November 23rd through 25th, this fair offers homemade items, children's activities, door prizes, and more! Visit Tanger Outlets in West Ocean City and Rehobeth and save big bucks on all your holiday gifts. There's no better place than Ocean City to celebrate the holidays in style!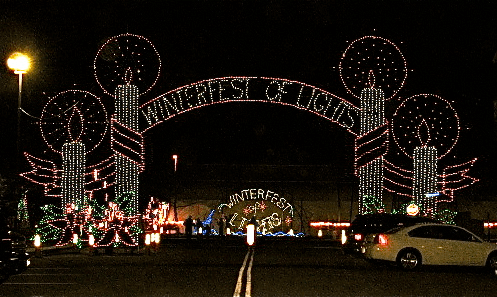 Let There Be Light
Of course, Ocean City's crowning jewel of holiday cheer is the Winterfest of Lights! Held every evening until the end of the year, this breathtaking light show is one you need to see to believe. Northside Park will light up like a Christmas tree and so will your children's faces!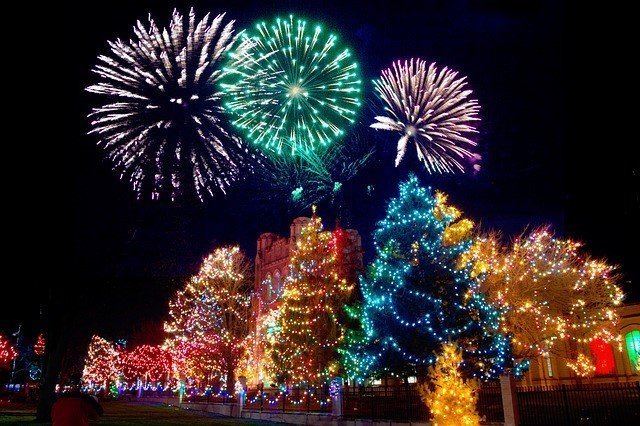 Ocean City's New Year's Rockin' Eve
Stick around for the new year and ring in 2019 from your oceanfront rental! Attend Northside Park's New Year's Eve Celebration, filled with live entertainment, hot chocolate, and fireworks! In the morning, head over to Princess Royale and take park in the Penguin Swim!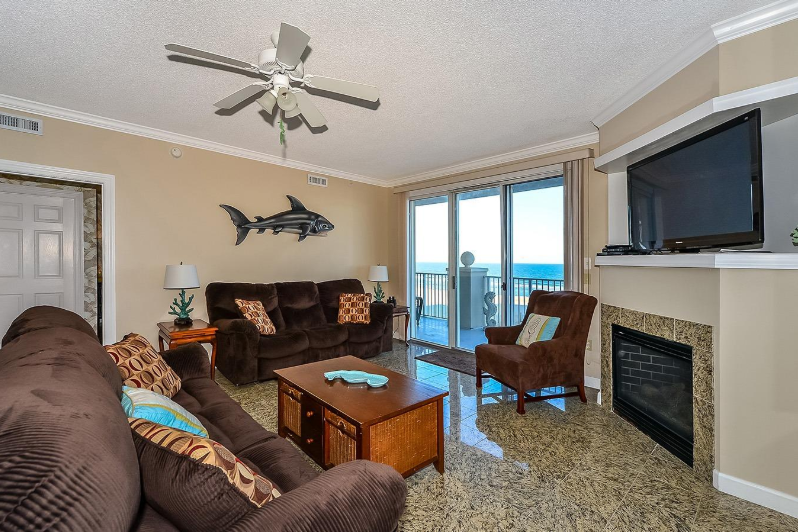 No Place Like a Vacation Home
Ocean's Edge 301 Living Room
Shoreline Properties offers many beautiful condo and townhouse rentals over the winter holidays. Take advantage of the low prices and spend the holidays in your home away from home. Watch the sun set over the frosty Atlantic or stay on the bayside and watch the New Year's fireworks from your balcony. Whether you're looking for one last getaway with your family or taking a peaceful weekend for yourself, our staff is here to help you find that perfect place to fill you with holiday cheer. Spend the holidays in luxury, enjoying the peace and quiet of Ocean City, Maryland without all the summer ruckus.
We haven't even scratched the surface of all the fun there is to have in Ocean City this holiday season. So don't wait! Call us now at 1-800-492-5832 or visit our website to book and make wonderful holiday memories to last you a lifetime!
From all of us at Shoreline Properties, we wish you all happy holidays and a wonderful New Year!
Hear what people are saying about us...
It's our 3rd year renting from Shoreline. They have been nothing less than accommodating and courteous to my family! Our condo is always clean and ready for us when we arrive. The staff is always friendly and helpful. I can't wait to come back next year and continue to rent from Shoreline Properties!
I've rented with this company every time I've come down to OC and always found the experience enjoyable. The staff has always been very helpful and I would definitely recommend them. I also recommend getting the linen package so you don't have to worry about bringing that stuff with you.
I have used Shoreline services for around 6 months now, with different properties in Ocean City, MD. I can say that I have always received an excellent service. They are professional, respectful, satisfying, and always accommodating my needs. I can honestly recommend their services and I am happy to have met the manager and her team and evaluate their services as a 5 stars plus.
I have been going to Ocean City, MD every year since I was little. The best and only place we rent from is Shoreline Properties. We usually get a condo on the beach or on the bay for a week. I have stayed at a different condo every year and they have all been spotless. We go right after Labor Day when it's still beautiful out and less crowded. I can't wait till this Sept! The prices are beyond reasonable! I love it!
Prices are better than other rental companies and other services are equal to all other rental companies in Ocean City, MD. We have used Shoreline and just about every other rental company as we come to Ocean City every year. Shoreline has always been good about resolving issues immediately. I prefer Shoreline and will use them again as their prices are reasonable and they do try to resolve issues whenever I have had one through the years.
We are owners of an Ocean Hideaway condo and we chose Shoreline because of the owners and staff. Every time we needed them they answered and took ownership of the smallest issue. We take great pride in the product that we offer and Shoreline helps us in keeping a high standard.
Read More