Book Your Vacation at One of Shoreline's Fabulous New Rentals!
The 2019 summer season is heating up! Shoreline Properties is officially unveiling our newest rental properties! If you haven't booked your summer vacation yet, consider one of these fabulous condos: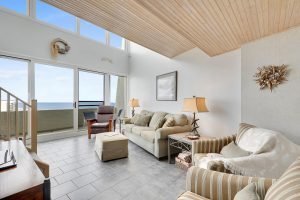 Spend a week at this beautiful oceanfront penthouse. This dual-level condo is the ideal place to relax, with subtle but high-quality decor and a breathtaking view of the ocean. Spacious and well-stocked, there's plenty of fun to be had for the whole family!
Head downstairs for a swim in the heated pool or go a few steps further for a day on the beach. In the evening, relax on the balcony and watch the sun set over the Atlantic. Have a movie night in the living room and then sleep like a baby in one of the three bedrooms. When you wake up the next day, do it all over again! This condo is your vacation dream become a reality.
---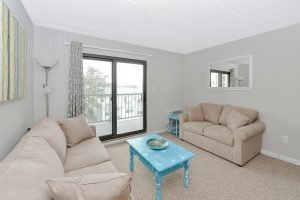 If you're hoping for a quick getaway, look no further than this condo built for easy relaxation. Modeled after the gorgeous Ocean City coast, you'll feel like a regular beach bum for a weekend. You can even spot the beach from the balcony!
Walking distance from many of Ocean City's best attractions, the condo's location is perfect. Take a stroll to the beach and then come back for a relaxing evening. There is no better place to enjoy a piece of the simple life.
---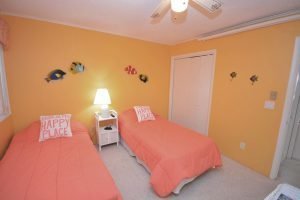 Sail away from the pressures of life and stay a week at this cozy condo. The fun coastal decor will flip you right into vacation mode. Equipped with a boat dock and lift, you'll live like a real sailor for a week.
Watch the sunrise over the bay and then go for a swim in the pool. A mere stroll from a convenient shopping center and only four blocks from the beach, this bayside rental has one of the best locations in Ocean City. Take the kids fishing on the bay or spend an evening taking a relaxing boat ride. After a week out on the water, you'll never want to go home.
---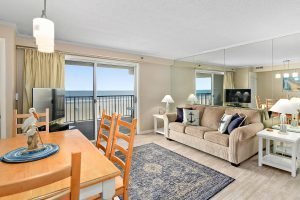 Located in the excitement of downtown, this bright and spacious condo is walking distance to many of Ocean City's most popular attractions! It also has everything you need for meals, sleep, and relaxation.
Not only is this condo oceanfront, it's directly on the famous Ocean City Boardwalk! Have a picnic out on the boardwalk deck and then catch some waves. Walk down to the Inlet and spend the evening playing carnival games and riding amusement park rides. But don't forget to save an evening to watch the sunset over the sea! You'll make all your best memories in your own personal island in the sun.
---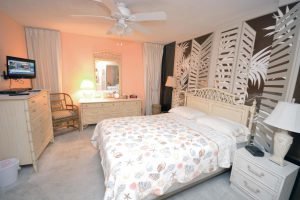 Get ready to have some good, old-fashioned family fun in this oceanfront condo! Spacious and impeccably decorated, you'll feel right at home.
Spy for dolphins from the balcony or go for a swim in the indoor pool. There's never a dull moment at this highrise. After a day of non-stop excitement, unwind with a movie night in the living room. This condo is sure to become your home away from home
---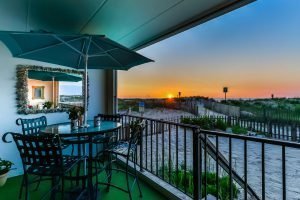 Expertly furnished with coastal decor, this beach bungalow will keep you coming back year after year. With sleeping space for up to six people, your family will be happy and remain in vacation mode morning, noon, and night!
Have a movie night with your family in the cozy living room or cook your own gourmet meal in the fully-stocked kitchen. Watch the sunset over the beach, while relaxing on the balcony. After experiencing the fabulous view of the dunes and ocean, you'll want to stay for more than just a week.
---
Don't wait! Book your vacation in one of these luxurious condos now! Summer 2019 is closer than you think.
Hear what people are saying about us...
It's our 3rd year renting from Shoreline. They have been nothing less than accommodating and courteous to my family! Our condo is always clean and ready for us when we arrive. The staff is always friendly and helpful. I can't wait to come back next year and continue to rent from Shoreline Properties!
I've rented with this company every time I've come down to OC and always found the experience enjoyable. The staff has always been very helpful and I would definitely recommend them. I also recommend getting the linen package so you don't have to worry about bringing that stuff with you.
I have used Shoreline services for around 6 months now, with different properties in Ocean City, MD. I can say that I have always received an excellent service. They are professional, respectful, satisfying, and always accommodating my needs. I can honestly recommend their services and I am happy to have met the manager and her team and evaluate their services as a 5 stars plus.
I have been going to Ocean City, MD every year since I was little. The best and only place we rent from is Shoreline Properties. We usually get a condo on the beach or on the bay for a week. I have stayed at a different condo every year and they have all been spotless. We go right after Labor Day when it's still beautiful out and less crowded. I can't wait till this Sept! The prices are beyond reasonable! I love it!
Prices are better than other rental companies and other services are equal to all other rental companies in Ocean City, MD. We have used Shoreline and just about every other rental company as we come to Ocean City every year. Shoreline has always been good about resolving issues immediately. I prefer Shoreline and will use them again as their prices are reasonable and they do try to resolve issues whenever I have had one through the years.
We are owners of an Ocean Hideaway condo and we chose Shoreline because of the owners and staff. Every time we needed them they answered and took ownership of the smallest issue. We take great pride in the product that we offer and Shoreline helps us in keeping a high standard.
Read More